For Games of Thrones fans, winter isn't coming for a while. HBO has announced that the final season of the fantasy series won't premiere until 2019. This is disappointing news for fans of the hit show who were hoping for a 2018 release date.
The delay is suspected to give Game of Thrones creator George R. R. Martin a window to release his long-awaited novel The Winds of Winter from his Fire and Blood series.
Game of Thrones Season 7 aired in summer of 2017 and previous seasons had usually run in the spring.
Courtesy: Independent.UK
See also:
Game of Thrones season 8 spoilers: Arya Stark to kill Cersei Lannister?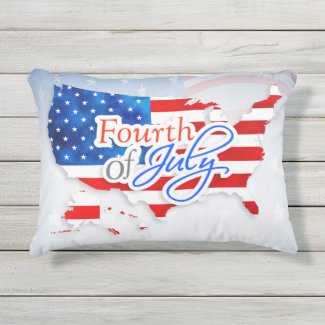 4th of July – USA/FLAG Outdoor Pillow
by steelmoment